See this, not that – Get Beyond Broadway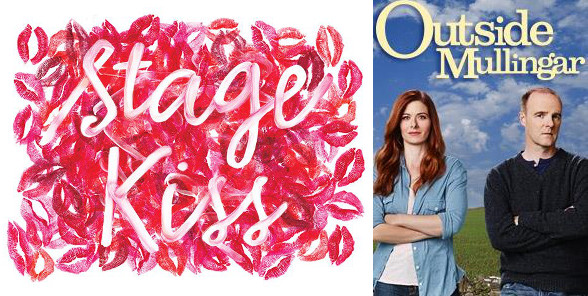 Looking for romance?

Stage Kiss by Sarah Ruhl at Playwrights Horizons is a backstage/onstage romantic melodrama with lots of humor and a surprisingly saccharine ending, featuring Dominic Fumusa and Jessica Hecht.

Outside Mullingar by John Patrick Shanley is about two awkward neighbors in rural Ireland struggling with a long-standing dispute between their families and their mutual feelings for one another, featuring Debra Messing and Brian F. O'Byrne.

On scales weighing both quality and cost Stage Kiss is the better bet.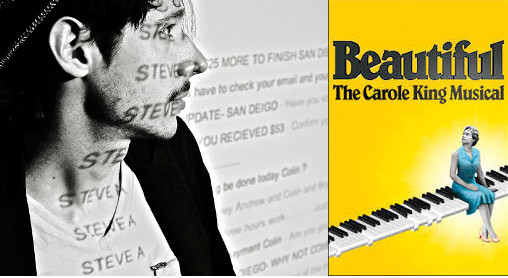 Looking for a musical?

If you are willing to stray from the beaten path of jukebox bio musicals (we picked Beautiful at random but you could substitute Jersey Boys, Motown, or After Midnight, if you prefer) and venture into a basement theater in the East Village, then you're in for a real treat. STEVE: A Docu-Musical is a one-man show at the FRIGID New York Festival performed by Colin Summers about his friendship with an Australian eccentric named Steve.

Steve sends Colin poems and Colin turns them into songs. Together they've created about 100 songs. In this fascinating, funny, and strangely moving performance, Colin shares their email exchanges and performs excerpts from their songs.

The last performance is Sunday, March 9th. Tickets are not easy to come by but the box office will start a wait list 20 minutes before the start of the show and they usually squeeze a few more people in the house, even if it is technically sold out.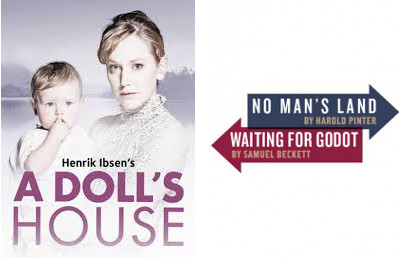 Looking for a straight play?

We'd recommend catching A Doll's House at the Brooklyn Academy of Music over the higher profile and more expensive double-bill of Pinter's No Man's Land and Beckett's Waiting for Godot featuring Sir Ian McKellen and Sir Patrick Stewart. The reviews have been full of praise for A Doll's House, Ben Brantley in the New York Times called it (we paraphrase) theater worth losing sleep over and the New York Post gave it four out of four stars. It recently extended through March 23rd so there are reasonably priced tickets (starting at $25) still available.